So I had this Pringles can...I was going to throw it away but then I had a better idea:
Upcycle.
So I went in search of some pretty scrap book paper and modge podge. The larger, 12x12in scrapbook paper works best because you only need one sheet. I was lucky enough to find glitter modge podge and well, why not add some sparkle and joy into teaching?
By the time I was done modge podging, my former Pringles can looked super snazzy.
I was going to use it as a container for a math game, but then I stumbled upon this idea on pinterest:
Yup, my old Pringles can is going to be upcycled into a snazzy ruler holder! Granted, I might need to make another since I've got a lot of rulers in my classroom.
But then I got to thinking what other uses I could have for a decorated Pringles can...
Perhaps to hold these pointers?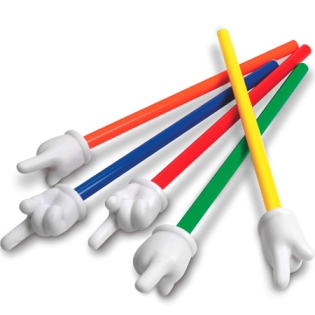 Perhaps as a vase for fake flowers (with pens attached of course, we must have multiple purposes)?
Perhaps for the sacred teachers only scissors?
Perhaps for another purpose I have yet to think of :)