We've been engaged for three weeks and we don't have a venue. There's a few that I like and I'll look at them in September.
We don't have a date, just a five month range...which is over a year from now. (Yes, beloved coworkers, a year from now. I'm not in a rush, despite your loving pushes to get married in a few months. Too much pressure!)
We don't have colors picked out. (I do have two very different color schemes in mind, which one we go with will depend on the season and the venue.)
I haven't tried on a wedding dress and won't until December.
We haven't taken engagement pictures (but I emailed my dear friend Amy to set up a date in October/November/early December). Her photography skills are amazing.
I have asked my best friend to be my maid of honor and another best friend to officiate the wedding. I haven't asked the other five bridesmaids yet (so if you think you may be one, hold tight!). I have a plan and it involves crafting (obviously).
Teaser:
I haven't thought about the save the dates and formal wedding invites (apparently you need specific dates and venues for that!) but I did make some decisions on our engagement party!
I'll be designing these online (etsy? minted? vistaprint? Who knows!)
This may be how B feels:
What I have planned: The Engagement Shower!
It will be over Labor Day weekend (my mom will be in town) and involve friends and family. I want my mom to meet the other bridesmaids and get to know more of B's family. I want to tell our engagement story and just cheers to a happily ever after.
I picked up sharpies and invitations.
I stamped the envelopes with my snazzy wedding stamp. It looks like this, but with our info: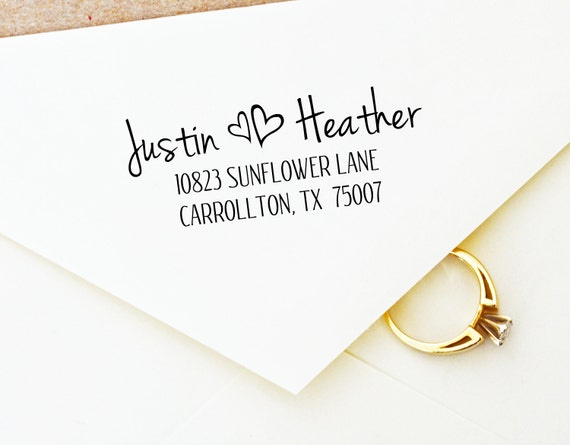 My goal is to get the invitations in the mail next week. I also bought thank you cards that match the invitations just in case. We aren't expecting gifts but it's always nice to be prepared in case I need to write some thank you's.
I've got a mental image of what I'd like our engagement shower to look like and have started a list of what needs to be done for that. I've obviously made great progress on that front!
I also did start an excel document with addresses and columns for RSVPs, so that's an excellent start.
I'm going to take my time with wedding planning because I want it to be a magical, wonderful day, not an event I am stressed about.
(If pinterest says it, it must be true!)
(I am aware there will be some stress. However, I want to minimize it as much as possible.)