Back in August, I looked at my teacher badge and realized that my license is expiring soon-ish and that I should take more professional development.
So I looked at the schedule of graduate classes offered at UNLV in conjunction with RPDP and picked one that looked relatively interesting, but more importantly fit my schedule.
I convinced my work wife to take it with me (thanks Mrs. H!) so I'd have a buddy to carpool with.
I registered for the class, paid for it at UNLV ($45 a credit hour, which isn't awful), and went on with conquering the beast known as September.
Before I knew it, October was here and that meant it was time for the class.
Once I realized that the class fell during a particularly hectic week, four letter words ensued. One day of prep was taken up by school walk throughs (which were beneficial, but more on that later!), I had RTI, grade level meetings, my 1:1 with admin for beginning of the year goal setting, and observations (again, more on those later).
The class was Thursday night from 4:15 until 8 pm. Not so bad, right?
Oh, it was also Friday night at the same time. Oh, and again from 8-4 on Saturday.
Did I mention that it's on the other side of the valley and a 45 minute drive?
Why do I do this to myself?
Oh yeah, because I like to learn.
I went into the class with a positive attitude and I'm pleased to say I haven't been disappointed. Yeah, the drive is frustrating, but I'm a tad spoiled that I have a ten minute commute to work. I guess I can drive a little longer on these few occasions.
The classes have been extremely helpful (at least the first two. The final one starts in a matter of hours.) We've zoomed in on nonfiction and how to best support the Common Core anchor standards. The content has been useful, the strategies are immediately applicable to my classroom, and having Mrs. H there means we can bounce instructional ideas off of one another.
Most of the time, I feel like this during professional development:
(Unless it's the DEN. Love the DEN)
I was pleasantly surprised to feel more like this: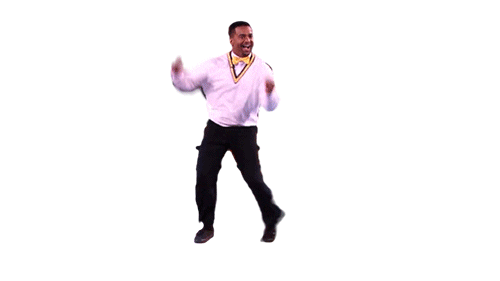 I'm glad we're taking this course, even if it means I've got a limited amount of fun this weekend.
My pile of grading is overwhelming. I'm looking at five different assignments to grade, two powerpoints to finish, and a good dozen other tasks to knock out before a friend's goodbye party on Sunday evening.
Naturally, the night before the final day of training, my overactive brain decided that sleep truly wasn't necessary.
It's going to be a long day...but at least I'm learning!