When I was younger, I was obsessed with Ancient Egypt. From mummies to scarabs to Nefertiti, I simply couldn't get enough. I was giddy with excitement when I discovered that one of my favorite authors, Rick Riordan, has a trilogy based on ancient Egypt.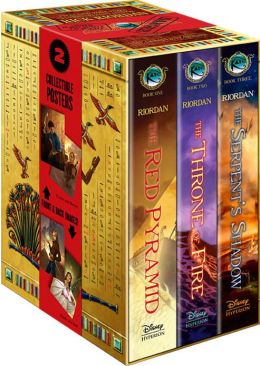 I was fortunate enough to get to read The Red Pyramid with a small group in May but we ran out of time for the sequels...which naturally found their way onto my summer reading list!
I am pleased to announce two new teacher guides with matching chronological order sorts are now available on TpT!
The first is The Throne of Fire, the second in the Kane Chronicles by Rick Riordan.
In this much anticipated sequel, Carter and Sadie Kane are off to save the world again before ancient Egyptian gods and monsters destroy it. By blending witty commentary with a fast paced story line and amusing characters, Riordan doesn't disappoint! I can't wait to dive into The Serpent's Shadow next!
This novel guide is 31 pages and includes vocabulary, homework ideas, and comprehension questions (with answers) for each chapter! Extension ideas are also included.
To accompany this novel, I created a chronological order sort where students must put 26 events from the novel in order. This helps students analyze how events build upon one another in the novel and how the author reveals the plot via characters. (RL 5.5) An answer key is included to alleviate arguments and this can be used as a summative assessment for comprehension or a collaborative center for students while the teacher pulls small groups.
Since I loved The Throne of Fire so much, The Serpent's Shadow was a natural next choice.
Things are worse than ever for the Kanes, with Apophis rising and a crafty magician to keep track of! Rick Riordan does a wonderful job at wrapping up this trilogy while imbedding subtle hints at the world of Greek mythology.
Snag the teacher's guide and the chronological order sort now!
I also created a "who am I" game with 25 characters from the trilogy. Students guess the character based on the given clues. I also included an answer key.
I was on such a role with analyzing characters that I also made this sort:
Students can independently or collaboratively sort the terms (smaller cards) into the characters that are being described (larger cards). Snag it here!
Happy reading :)